Dawn Walton, Founding Principal
Why Empower? Because nothing creates a more stable and loving world like young people with a sense of agency and purpose.
I love dance, deep conversation, healthy relationships, walking in nature, friends, family, vistas, James Baldwin, summer in New York City, old school R&B, cooked food and fresh vegetables.
dawn@empowerhighschool.org
Olivia Jones,
Co-Founder & Director of Innovation
Why Empower? Because a school built by the community, for the community will inspire and foster the leaders our world so desperately needs.
I love reading outside, storytelling, rain in the summertime, the ocean, postcards, and transformative literature.
olivia@empowerhighschool.org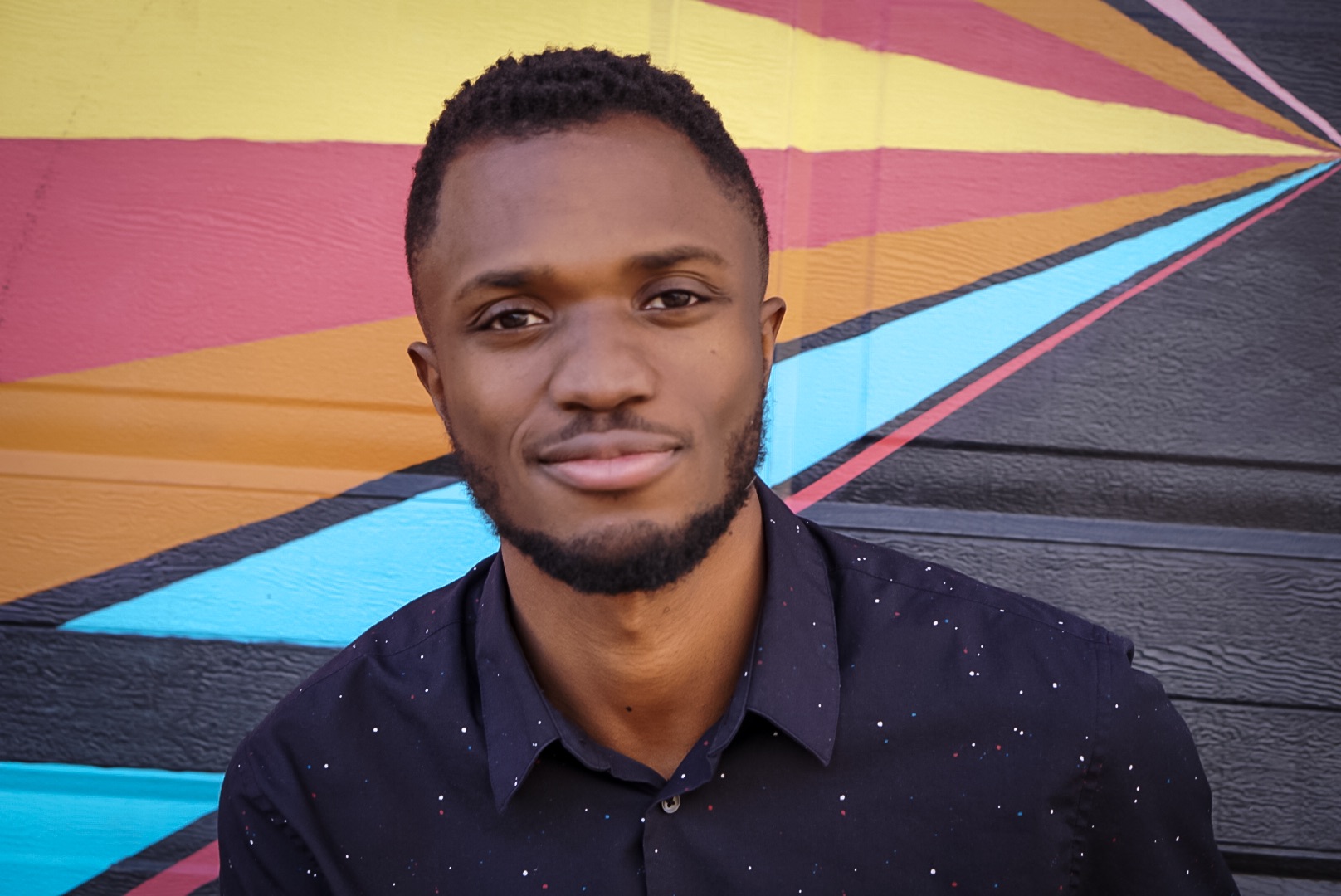 Wisdom Amouzou, Co-Founder & Executive Director
Why Empower? Because I believe within our own cultures and our community, we have all the genius we need to create our own Wakanda.
I love learning new instruments, fufu, singing, sweet plaintains, my family, writing tall tales, African print, and unleashing my genius.
wisdom@empowerhighschool.org
Lupe Tapia, Founding Director of Community Engagement & Enrollment
Why Empower? Because I believe education is essential for critical consciousness.
I love spending time with family, friends, and community as well as reading, listening to music and enjoying some quiet time.
lupe@empowerhighschool.org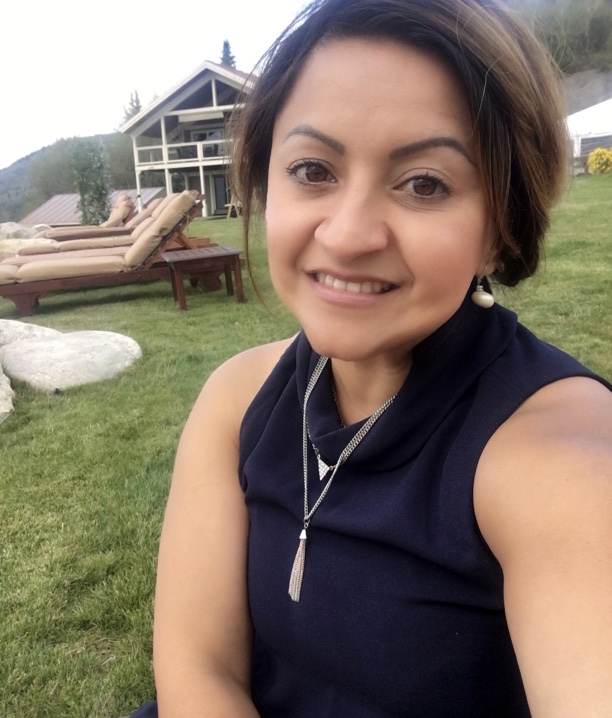 Jhenny Hernandez, Founding Director of operations
Why Empower? Because I believe that we as educators have a responsibility to strengthen the genius that every kid has in them. When we build strong communities that foster and develop the talents of our youth, we build a better world.
I love my daughter Cassandra, Felix (the dog), friends, family, my heritage, learning, Latin music, dancing, horseback riding, the mountains, the ocean, and traveling.
jhernandez@empowerhighschool.org
Brandi Hester-Harrell, Founding Special Education Director
Why Empower? Because all children should be surrounded by a community that promotes differentiated success by transforming experiences and thinking to cultivate culture awareness and virtue.
I love to travel; I have traveled to 28 countries with a whole world left to conquer. I enjoy writing poetry, exercising, spending time in meditation and reading. Food fuels you, so as a vegan, I enjoy making traditional favorites vegan-friendly.
bhesterharrell@empowerhighschool.org
Gabrielle Smith, Founding Ethnic Studies Teacher
Why Empower? I believe teaching from a standpoint that doesn't focus solely on Western values and perspectives pushes students to be more politically aware and active within their global community, which helps them make change.
I love science fiction books, hip hop music, wood-fired pizza, yoga, my family and friends, meditating outdoors, and conversations on politics and religion.
gsmith@empowerhighschool.org
Julissa Torrez, Founding Counselor
Why Empower? Because a healthy, empowering community of educators can partner with young leaders for long-term change.
I love my three children, learning, being behind a camera lens, music as a medicine, being a resource, meaningful conversations.
jtorrez@empowerhighschool.org

Daralyne Davis, Founding Science Teacher
Why Empower? Because what air is to the lungs, education is to liberation.

I love being a mom and educator, summer nights in NYC, Broadway shows, jalapeños on pizza, the versatility of my hair, and acts of self-care.
ddavis@empowerhighschool.org
Samantha Joo, Founding Ethnic Studies Teacher
Why Empower? Because I want to serve my community by helping young people realize and live out their potential.
I love to walk my boys, Benji and Kimchi, bike aimlessly, hike purposefully, shoot baskets till I have no thought, and travel so I can get lost.
sjoo@empowerhighschool.org
Joseph Rojas, Founding English Language Development Director & World Language Teacher
Why Empower? Our "comunidad" (community) is a place where our agents of change can develop the language of peace, respect and understanding among all cultures so needed in our world.
I love traveling to new places, meeting interesting people, learning languages, reading about the mind, motivation and leadership, sharing my Costa Rican culture, and learning from all cultures, eating all types of food, dancing, outdoor activities, smiling, watching the stars, and connecting to nature.
jrojas@empowerhighschool.org
Antonio Silva, Founding Office Manager
Why Empower? Everyone deserves the knowledge to have the ability to change their lives and the world around them for the better
I love serving my God, music, film, photography, space, growth, cloudy rainy days, speaking about unknown, uncovering truth, conspiracy theories and passionate hearts.
asilva@empowerhighschool.org
Peter Horbein, Founding SPED Teacher
Why Empower? To create an environment where young scholars can reach their full potential, knowing that they are fully supported by their community, their teachers, and their peers.
I love reading, being with friends, challenging myself intellectually, the beach, dogs, and movies - old and new!
phornbein@empowerhighschool.org
Derrick Mason, Founding Makerspace Director
Why Empower? Because its Mission and Values are congruent with my Philosophy of Learning, which is steeped in the Philosophy of Humanism. I am a strong believer in the African proverb "It takes a village to raise a child." We are all citizens of the community of Earth and thus have an inherent responsibility to respect and nurture one another.
I love Technology, World History, Genealogy, Cross Country Road Trips, Astrophotography, Teaching Others and cheering on the Cleveland Browns!
dmason@empowerhighschool.org
Jasmine Wooton, Founding Math Teacher
Why Empower? Being a fool is one of the key parts of maintaining the slavery system. Education is a means to liberation.
I love food that burns my mouth, traveling with no itinerary, adrenaline rushes, laughs that make your sides ache, summer, connecting deeper than the surface, when the light bulb goes off for students, and family.
jwooton@empowerhighschool.org