Our Mission
Our mission is to build an educational program centered in authentic real-world work, informed by community needs and led by students.

Students develop a strong sense of agency over their academic learning and progress when they design and personalize their own educational experiences. They claim greatest ownership over their work when it fulfills a genuine need in the community.
We believe schools should provide multiple opportunities for students to identify local and global community needs and address those needs with a fresh and reasoned application of academic and technical skills. Competencies in the required applications will be informed by the Colorado Academic Standards, Common Core and Next Generation Science Standards and guided by educators who possess a critical and liberatory pedagogy.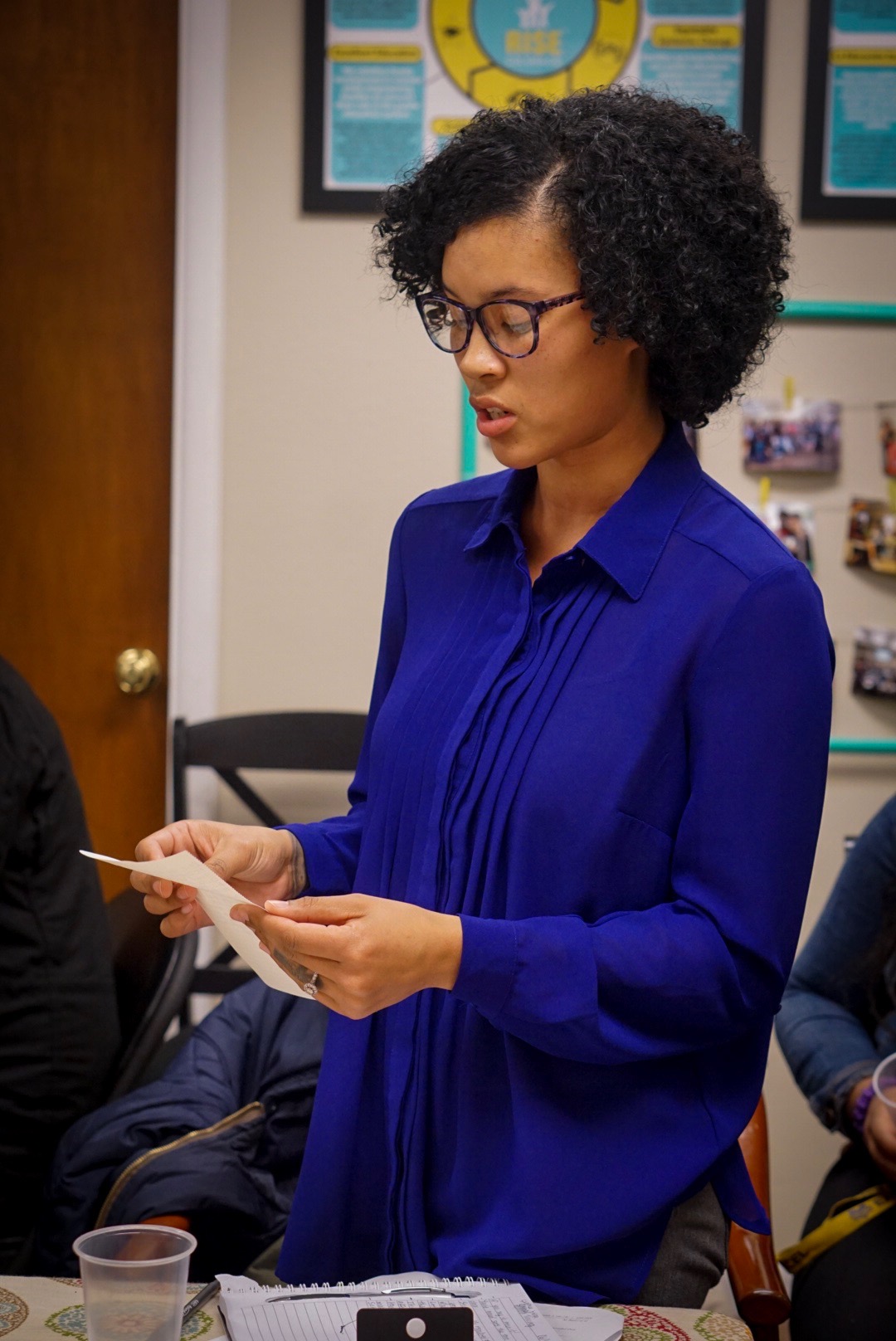 "Students must have purpose. Students must have agency. This gives them a reason to be there. This gives them hope and a stable foundation which are prerequisites to students being able to learn skills and content."
— Parent & Educator, CDT Meeting 11 (02.28.18)
CO-CREATED WITH COMMUNITY
Co-creation is central to our design as it ensures that students feel a sense of ownership and reasoned purpose. Our instructional approach is dynamic; the co-creation process ensures that instruction and learning is always personally, culturally, and civically relevant. Every lesson, every course, every project has meaning to the individual student and to her community. This is guaranteed because nothing is designed or planned or implemented in isolation from the learners.
STUDENT-LED
Students are the engines of learning in all the academic subjects areas as they work to recognize and assess real community needs. They are motivated to learn in order to design solutions for meaningful and innovative change. This community-responsive curriculum demands varied competencies, and all competencies in any field are acquired through applied practice. A student-led instructional approach integrates applied practice of all academic fields by grounding learning in student-designed projects.
GUIDED BY EDUCATORS
Revolutionary, humanist educators allow learners to discover and construct new knowledge themselves. Our educators will guide applied practice in all academic fields to strengthen the student-designed curriculum and to support the acquisition of requisite skills. This commitment to truly collaborative work provides the challenges and opportunities that are necessary for revelatory self-constructed agency and learning.